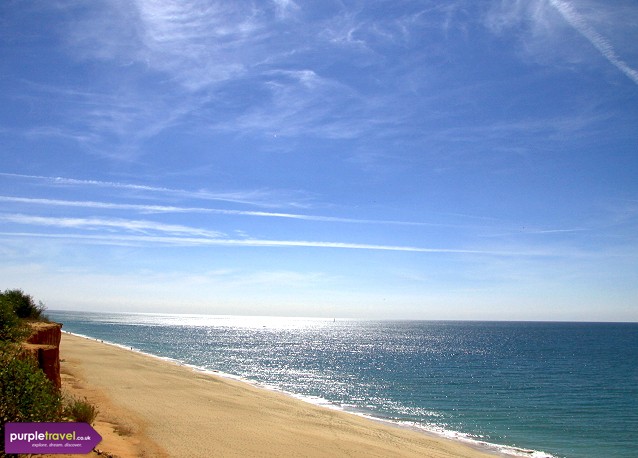 Cheap Holidays to Vale do Lobo
The luxurious resort of Vale do Lobo located in the popular Algarve region of southern Portugal. It was designed in the 60s with golf lovers in mind and features two of Europe's most exciting and challenging golf courses as well as red-tiled apartments and pine trees. It's easy to navigate with a main road leading to the main square and beachfront which is alive with bars and restaurants. There's also a free shuttle bus in Vale do Lobo to ferry you between your accommodation and the beach. The beach itself is a 2km stretch of golden sand ready for holidaymakers to take a dip or try their hand at some of the watersports on offer. Plus you won't have to venture far if you fancy something to eat or drink as the main square is right by the beach.
To see more on your holidays to the Algarve you really don't have to go far. Ten minutes away you'll find the extremely authentic village of Sao Laurenco which has a little church with the famous blue and white Portuguese tiling. Whether you choose to stay in Vale do Lobo or want to find somewhere else in the Algarve you can book the best value holidays to Vale do Lobo now with the expert travel team at Purple Travel. Our friendly staff is waiting to find you cheap holidays to Vale do Lobo now.
You Should Read... The Best Beaches In The Algarve