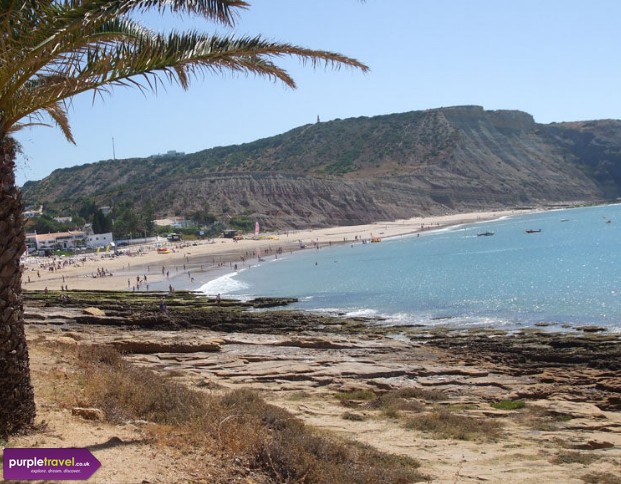 Cheap Holidays to Praia Da Luz
A picturesque town in the Algarve, Praia Da Luz has sun, sea and sand by the bucketload. Cheap holidays to Praia da Luz are al about relaxing all day on the idyllic sands under clear blue skies with a good book and maybe a cold drink in hand. While it is a small town there is still a good selection of shops, bars and restuarants ideal for relaxing evenings after a hard day spent sunning yourself at the beach. Praia da Luz is close to a Blue Flag beach - a vast stretch of silvery sand lapped by clear waters where there is plenty of room to stretch out in the sand. When you're not relaxing, the beach offers excellent water sport facilties but also horse-riding, tennis and more. When you're done with the beach be sure to check out the amazing multi-coloured cliffs that surround the resot.
You can also venture inland which is full of orchards and old towns like Lagos and Portimao. If you're looking for even more to do then there are other activities nearby such as championship golfing and an exciting waterpark. Grab a brilliant deal now on all summer holidays to Praia Da Luz from the expert team at PurpleTravel.co.uk.