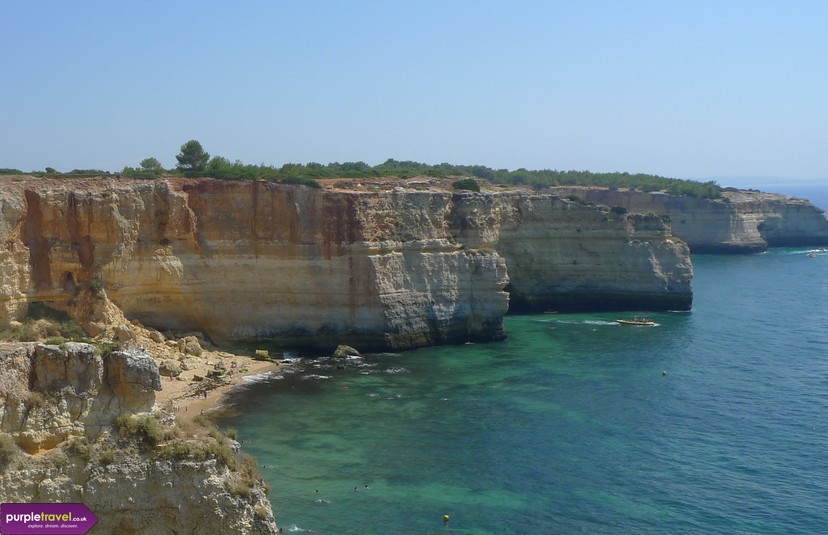 Cheap Holidays to Porches
Home to the famous Porches pottery factory, this historic town surrounded by orange groves on the Algarve coast is the perfect getaway in the sunshine due to its natural beauty and attractions. Porches is a great holiday for all types of travellers. The town itself is great for exploration down the cobbled street and cute whitewashed houses, while the golden beaches and dramatic cliffs offer beatiful surroundings. As mentioned before, Porches is famous for its clay pits and inhabitants of Porches have been making pottery for centuries, a practice which is still alive today.
Visitors who are interested in Porches pottery can attend workshops and buy the hand-painted ceramics in both traditional and more modern styles. History lovers will be delighted to discover the region's long and interesting history, an ancient stone monolith over 6000 years old can be seen in the local art centre's garden. You can also take a quick trip to the nearby sandy beaches or go on an adventure to the bone chapel, known for its remains of 1500 parishioners! Whatever you get up to, we hope you'll love your trip to Porches. Book cheap holidays to Porches in the Algarve now with the expert team at PurpleTravel.co.uk.
You should read... The Best Beaches in the Algarve