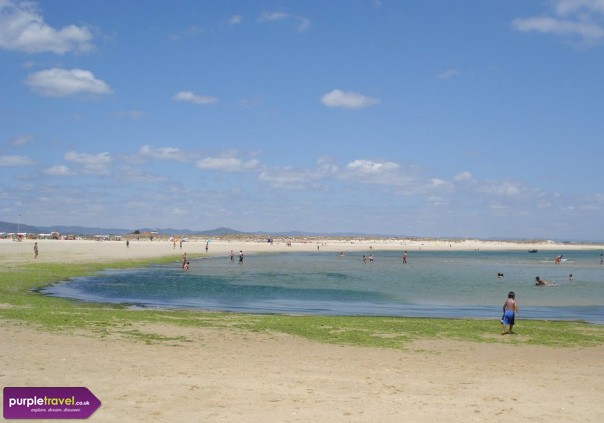 Cheap Holidays to Olhao
Close to Faro, Olhao has all the amenities you can think of for your Algarve holiday this summer. Home to a busy fishing port, it may appear quite industrial at first glance but it's a lovely place to watch the fishermen at work and uncover the multiple identities of the area. You won't find a beach in Olhao but the nearby Illha da Culatra beach offers beautiful crystal clear water and a large golden stretch of sand.
In Olhao itself visitors will be delighted to discover the central market where you will find fresh fruits and vegetables as well as fish and other seafood from the morning's catch. Wander the streets of central Olhao to see the elegant buildings which stand as a dramatic contrast to the modern looking port. Among the paved streets you will find lovely boutique shops and jazz cafés where you can unwind while sipping a good coffee. In the central square you will find an amazing piece of architecture, The Church of Nossa Senhora de Rosario. With Purple Travel you can find an Olhao holiday deal that is perfect for you. Take all the stress out of booking your holiday and let us do the hard work for you. Book brilliant cheap holidays to Olhao in the Algarve today with PurpleTravel.co.uk.