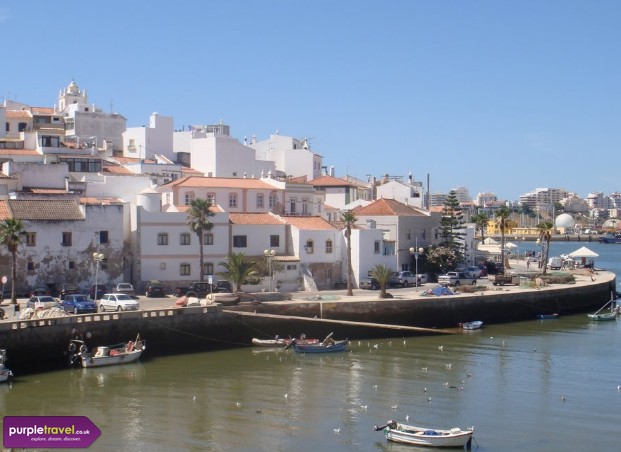 Cheap Holidays to Ferragudo
A lovely laidback town, cheap holidays to Ferragudo are made for relaxing. It's one of the Algarve's best kept secrets so it's a bit off the beaten track, meaning the beaches are a little quieter here, perfect for spending lazy days soaking up the sunshine. This pretty little village is filled with traditional fishermen's houses lining cobbled streets. Come evening time, the main square and quay are where the local restaurants and bars can be found and are perfect for sampling the most beautiful fresh fish on offer.
As for the beaches, Ferragudo has two top-notch beaches on offer, separated by a clifftop fortress. The closest to town, Praia de Angrinha, is the smallest, while Praia Grande, is a little larger with a long wide beach, sunloungers and beachside cafes. If you're up for beach exploration then the neighbouring beach of Praia da Molhe is a very quiet beach, then next over from that is a sheltered cove called Praia do Pintadinho.
Ferragudo is just 25 minutes from the larger town of Silves where you will discover a Moorish castle and pretty river walks. In 30 minutes you can also be in Lagos, an old town shrouded in history, with 16th-century walls, a 17th-century fort, and an 18th-Century church.
Find the best in cheap holidays to Ferragudo right now. Call our travel team now for sunny holidays in Ferraugudo.