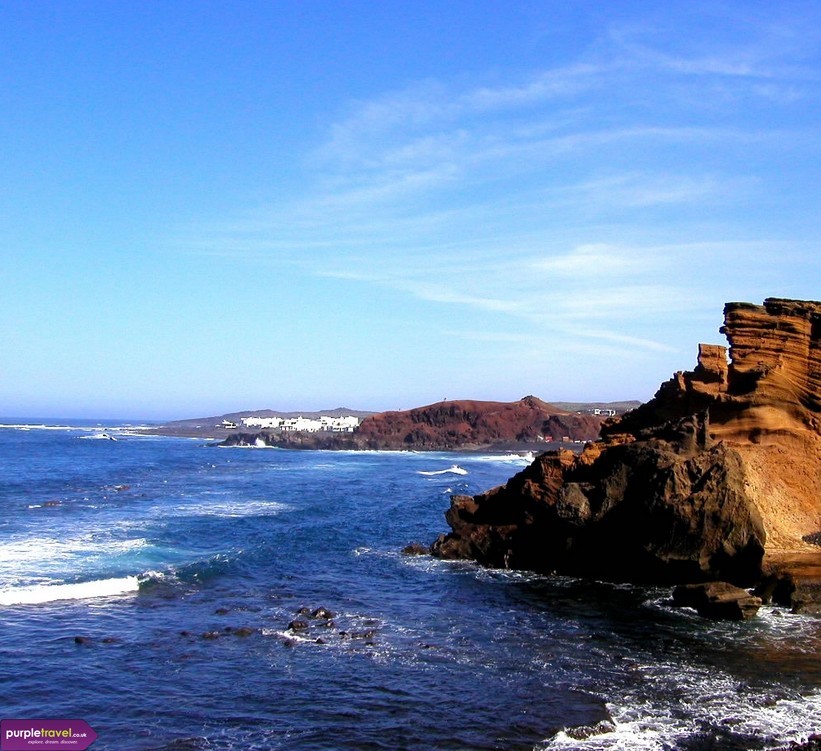 Cheap Holidays to Canary Islands
A firm favourite with holidaymakers, the Canary Islands, or Canaries as they are often known, offers great beaches, activities for all ages and long warm summers to relax into. Try your hand at some banana boating in Tenerife, or chill out in some of the many bars and restaurants that dot the beautiful beaches in Lanzarote. You'll feel time slow down on your holiday to the Canaries and come home completely relaxed. Call Purple Travel now for cheap holidays to Canary Islands and you can look forward to a wonderful holiday.
Where to Stay
Tenerife
The largest Canary Island, Tenerife basks in year-round sunshine with some gorgeous beaches. On top of that you'll find tropical forests, volcanic landscapes and Spain's tallest mountain. You'll find resorts that cater for all types of holidaymakers and budgets. Groups and families will love the activities and fun in Playa De Las Americas or if you're looking for something more peaceful then try Costa Adeje a more upmarket resort.
Lanzarote
There's a resort for everyone here from lively places where you can really let your hair down to relaxed couples or family holidays whatever resort you choose in Lanzarote you can still enjoy the beaches and unique landscape. You'll find golden sandy beaches for sure but also see beaches with black sand like Playa Quemada which are from the islands volcanic past. Playa Blanca is perfect for a family holiday and for livelier holidays Puerto Del Carmen is the place to be.
Gran Canaria
There's numerous sandy beaches and by that we mean over 150 on the coastline plus volcanic views that make a Gran Canaria holiday that little bit different. Head to Playa del Ingles if you want a lively atmosphere but if you're looking to get away from it all then Puerto Mogan is your best bet.
Fuerteventura
Ideal for beach holidays and soaking up the sunshine. There are also water sports and a vibrant nightlife. Fuerteventura could be said to be the Canary Island for watersports as it is home to the world windsurfing championship held every July. Corralejo and Caleta de Fuste are two of the most popular destinations on the island to take a peek at.
Things to do
Nature
Due to the volcanic nature of some of the islands you won't run out of natural scenery to enjoy. Take a cable car ride up to Spain's highest peak, Mount Teide and you'll see lava streams and wonderful, colourful minerals.You might also enjoy a visit to Timanfaya National Park where there's the opportunity for camel rides. For animal encounters, there are many chances to take boat rides and watch whales and dolphins in the ocean.
Family Attractions
You won't run out of ideas to keep the whole family entertained in the Canary Islands. Tenerife, Gran Canaria and Fuerteventura all have great waterparks that will keep kids busy for hours. The Canary Islands also offer some of the best animal attractions. Loro Parque in Tenerife has many exotic animals such a jaguars and gorillas. Palmitos Park in Gran Canaria and Oasis Park In Fuerteventura also offer the chance for animal encounters with many species of animals and birds from over the globe.
Weather
The weather in the Canary Islands is pleasant all year-round making it a great place for winter sun and holidays outside of peak summer times. In the height of summer temperatures can often reach the 30s.
Events
Carnival
Pre-Lent festivities in February are in full swing in the Canary Islands which come to life with music and colour. For the biggest carnival celebration go to Tenerife, where the capial Santa Cruz, becomes a mini Rio carnival with two full weeks of dancing and partying all night long.
Gay Pride
In May, Maspalomas explodes with colourful parades as it puts on one of Spain's largest Gay Prides.
Read more: 10 adult only Canaries hotels