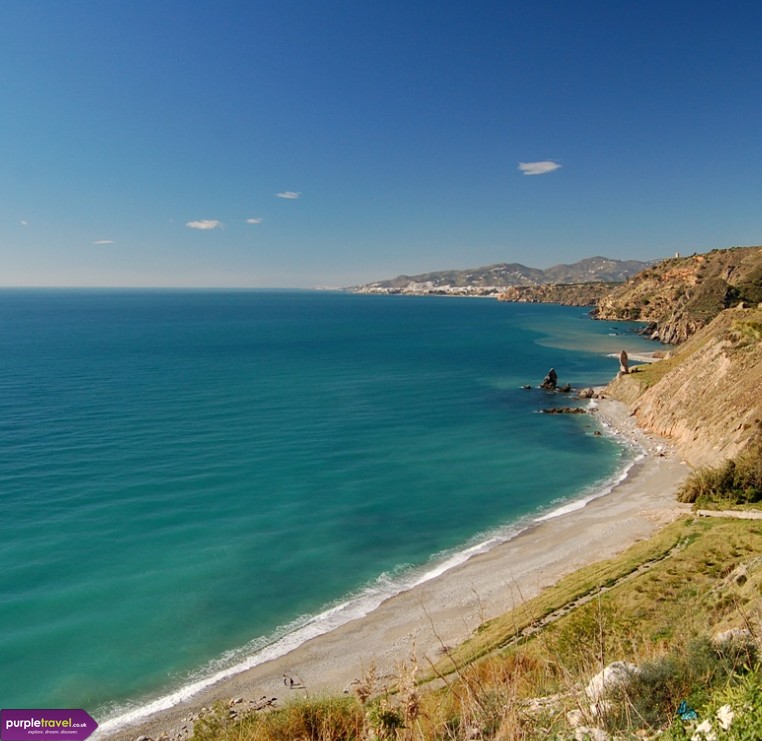 Cheap Holidays to Costa del Sol
Its name literally translates as 'Coast of Sun' so if that doesn't convince you to visit, we don't know what will! Famed as the sunshine holiday spot, cheap holidays in the Costa del Sol offer something for everyone – beaches, hotels, restaurants, family activities and water sports along with plenty of golf courses to keep dad happy. Find out more about cheap holidays in the Costa del Sol from the experts at Purple Travel.
Where to Stay
Benalmadena
Sitting just next door to Torremolinos is Benalmadena, boasting a 10km seafront called the Benalmadena Costa which is backed by modern hotels and apartments. In the town you'll still find some Andalusian flair to get your culture fix on holiday.
Fuengirola
Nestled between Torremolinos and Marbella, this former fishing village now competes with the big boys thanks to the large sandy beach. Think high-rise hotels, bustling bars and international restaurants that sit side by side with tapas joints and chic boutiques. For some culture, don't miss the Moorish castle to learn about the history of the area.
Torremolinos
Torremolinos is no newcomer to the scene - it's been receiving millions of visitors year upon year for over five decades. It is one of the oldest and most-loved places on the Costa del Sol. Just as they've always done, life here revolves around the sandy beach but now there's also the party nightlife to go with it.
Marbella
Marbella is a little bit more chic than some of the other resorts in the Costa Del Sol but is still very accessible for those wanting a taste of the chic, sophisticated and exclusive, but don't let the exterior fool you, Marbella holidays also have a lot to offer in authentic Spanish culture.
Things to do
Nature
You'll be drawn to the Costa Del Sol for the beaches but there's also a lot more to see in land too. Close to Benalmadena you'll find one of the biggest butterfly parks in Europe while near Fuengirola there's a zoo with a difference that has got rid of cages and bars and has replaced them with open enclosures so that you can get more up close with the animals.
Family Activities
You can have loads of fun on the beaches of Costa del Sol but nothing quite beats the thrill of kamikaze drops of a waterpark. Just 10 minutes drive from Torremolinos you will find Aqualand, one of Spain's largest waterparks. If you're not a fan of the steep chutes then there's also lazy rivers and splash pools. If you still want exhilarating rides but want some time away from the water, head to Tivoli World with over 40 attractions suitable for thrill-seekers and scaredy-cats alike.
Weather
You'll be pleased to hear that Spain's southern coast gets around 320 sunny days a year making it a great destination all year round. In July and August the heat can reach the 30s and rests around the mid-20s in other parts of the summer. Spring and autumn range from the late teens to the early 20s.
Events
Pre-Lent Festivities
In February, before Lent starts you will find many events and carnivals that mark the countdown to Easter. This is a unique experience and a great time to visit the Costa Del Sol for a unique insight into Andalusian culture.
Read more: The Best In Family Fun on the Costa Del Sol