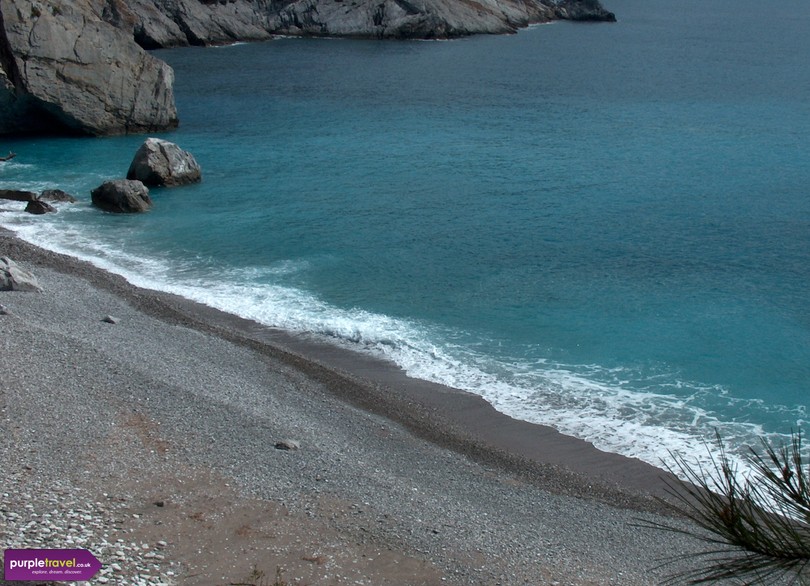 Cheap Holidays to Dalaman
Dalaman holidays are great for all the family. Dalaman has near perfect weather, long stretches of sandy beaches like Calis Beach, waterparks and nightlife in Marmaris. It's perfect for foodies too with every kind of Turkish delicacy available. For those seeking culture head to Bodrum and Dalyan and for a really beautiful resort go to Olu Deniz. Located on the southwest coast of Turkey, Dalaman is an area linking coves, inlets, beaches flanked by villages and picturesque resorts. If you are looking for cheap holidays to Dalaman, speak to one of our expert travel advisors now for the best cheap holidays to Turkey as we always have late deals to many Dalaman holiday resorts.
Cheap package holidays to Dalaman include some of Turkey's most popular holiday resorts which attract holidaymakers throughout the year who come for the beautiful beaches, clear seas, the range of activities and great climate. The Aegean coast of Dalaman plays host to some magnificent ancient sites, metropolitan cities and pretty villages, while over on the other side, the Mediterranean coast features lush mountains that sweep town to some of Turkey's best beaches. Each and every resort in Dalaman has a distinct character of its own. If you're looking for clubbing holidays then it's best to book last minute holidays to Dalaman in resorts like Hisaronu and Marmaris which are big and modern. For something more traditional, resorts like Fethiye and Kas offer more authenticity while beach lovers will adore Calis Beach and Olu Deniz, where the blue lagoon has made it one of the most photographed beaches on earth.
Where to Stay
Marmaris
Marmaris is a large resort with lively days and party nights. Marmaris is divided into three areas, there's the harbour which features Turkey's largest marina and is the nightlife hub. The Old Town is home to the small bazaars while the tourist area lies to the west.
Olu Deniz
Olu Deniz is a great resort for all tastes and ages. It's easily navigable on foot through the paved streets. The real attraction to Olu Deniz is the wide crescent sand and shingle beach. The main beach at Belcekiz is reported to be one of Turkey's best beaches.
Icmeler
Icmeler in recent years has become one of the liveliest and well-planned resorts on the Turquoise coast. Here, you'll find a charming beach with green mountains rising behind the resort. Entertainment in the evening consists of bars, discos and restaurant.
Things to do
Nature
Head to the Dalaman River and ride the rapids while white-water rafting. For the chance to spot loggerhead turtles, your best bet is heading to Dalaman marina to spot them bobbing in the water. Explore the Lycian Way trekking route where you'll pass farmer tending to their flocks.
Family Attractions
Butterfly Valley is great for the whole family to enjoy while explore Marmaris past at the 16th century castle. Head to the therapeutic mud baths near Dalyan, it's even great with kids who will have a great time spalshing around in the mud. Also in Marmaris you will find the Atlantic Waterpark - great fun for all the family. For something spooky, head to Kaya Köyü near Fethiye and explore the abandoned ghost town there. Fethiye is popular with families.
Nightlife
For some of Turkey's best nightlife head to Bar Street in Marmaris for the bars and clubs. The massive Beach Club regularly hosts Ministry of Sound DJs.
Food & Drink
Turkey holidays are the perfect time to try something new. You'll find fresh seafood, grilled meats and local street foods. Be sure to try the local black tea, cheese and honey.
Shopping
Barter for a bargain at Marmaris' Bazaar which sells all types of wares and fare from rugs to sticky baklava.
Weather

From Spring until Autumn the weather is warm to hot in Turkey, an anytime from April to October is perfect for Turkey holidays. Summer sees Dalaman basking in about 12 hours of sunshine a day and temperatures often reach their 30s.

Events
Marmaris Internatinal Race Week
Celebrate all things nautical in the autumnal International Race Week where you'll see snazzy yachts racing from the harbour.
Ölüdeniz Air Games
Participants in this festival are strictly daredevils. You'll see parachutists and paragliders take off from Babadağ mountain each October for the Ölüdeniz Air Games.
International Maritime And Spring Festival
Guess when this one takes place? That's right, each spring folk dancing groups from all over the globe come to Marmaris for this colourful festival.
You Should Read... Purple Hearts Dalaman